Supplier Searching Program
Supplier Searching Program
| | |
| --- | --- |
| Date: | March 20-22, 2019 |
| Venue: | Shanghai New International Expo Centre, N5 ( booth No. 5519 ) |
A 56 square meters area will be decorated as the meeting room for buyers and vendors in Hall N5 (booth No. 5519) of Shanghai New International Expo Centre. SEMI will choose and match vendors with buyers, and schedule the meeting in advance, to make sure the meeting productive.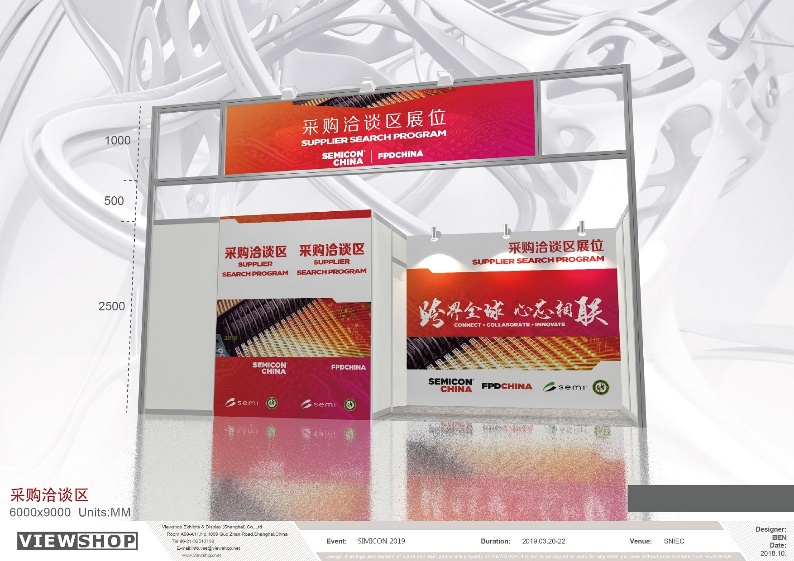 We expect both buyers and vendors will benefit greatly through the meeting, and build a solid foundation for future business cooperation.
SK Hynix, SONY and Micro have determined to attend "Supplier Searching Program" in SEMICON 2019. And their sourcing interests are listed in below.
Buyers
Date
Interested To
SK Hynix
2019/3/20
Invited guests by SK Hynix only
SONY
2019/3/21
Consumable process material ( CMP、ETCH、PVD );
Parts repair and refurbish service ( pump, Robot, Power Supply, UPS )
Note:Suppliers in China Mainland are specially welcomed
Micron
2019/3/22
Process and automation equipment ( especially SDBG and DCA related )
Automation devices and parts related to WIP storage and warehousing, Load port, Machine Load/Unloader system, software, Manual test automation ( SLT ), SMT.
Module tester and customize motherboard socket, underfill material, underfill dispenser equipment, mature china based supplier for SMT line equipment and conveyor
Please apply to SEMI China before March 9 if you're interested to attend. SEMI China will assess your application and make the best matching. Each attendee will be assigned 30min for meeting.
Rates:
Free for SEMI 2019 Member;
$8000/30min for Nonmember
SEMI Contact:
Will Li
wli@semi.org
021-60278525