Tien Wu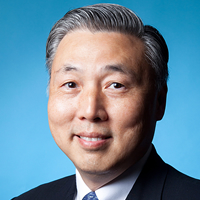 Director & Chief Operating Officer, Advanced Semiconductor Engineering, Inc. (ASE Group)
Tien Wu joined Advanced Semiconductor Engineering, Inc. (ASE) in March 2000, where he currently holds the position of Chief Operating Officer. He also serves as a member of the Board of Directors at Advanced Semiconductor Engineering Inc. In 2014, his role expanded and he became Chief Executive Officer at Universal Scientific Industrial (Shanghai) Co., Ltd, a leading DMS (Design & Manufacturing Services) company. Since 2003, Tien has also served as Chief Executive Officer at ISE Labs, a premier semiconductor testing and engineering house based in Fremont, California, USA.
Prior to joining ASE, Tien held several management positions within IBM including R&D, process development, manufacturing, application and ASIC design, marketing, and sales in the United States, Europe, and Asia-Pacific. Tien holds twelve U.S. patents in the field of microelectronics and has authored over twenty-five articles published in leading journals & academic books. He currently serves as a member on the Board of Directors, Global Semiconductor Alliance, as well as the International Board of Directors, SEMI.
Tien holds a BSCE degree from Taiwan University, and also earned MS and Ph.D. degrees in mechanical engineering and applied mechanics from the University of Pennsylvania. In 2015, Tien received an Honorary Degree of Doctor of Science from Binghamton University.